Previous work in Fiji: The Awakening Shark Dive
Beqa Adventure Divers had been one of the leading shark-dive operation to closely work with local communities, the government and do impressive conservation and scientific work.
Shark Business website is a great resource and has some great incoming project !
Thomas' Instagram page has many underwater photographs – have a look !
Example of added value of Shark tourism vs Shark fishing :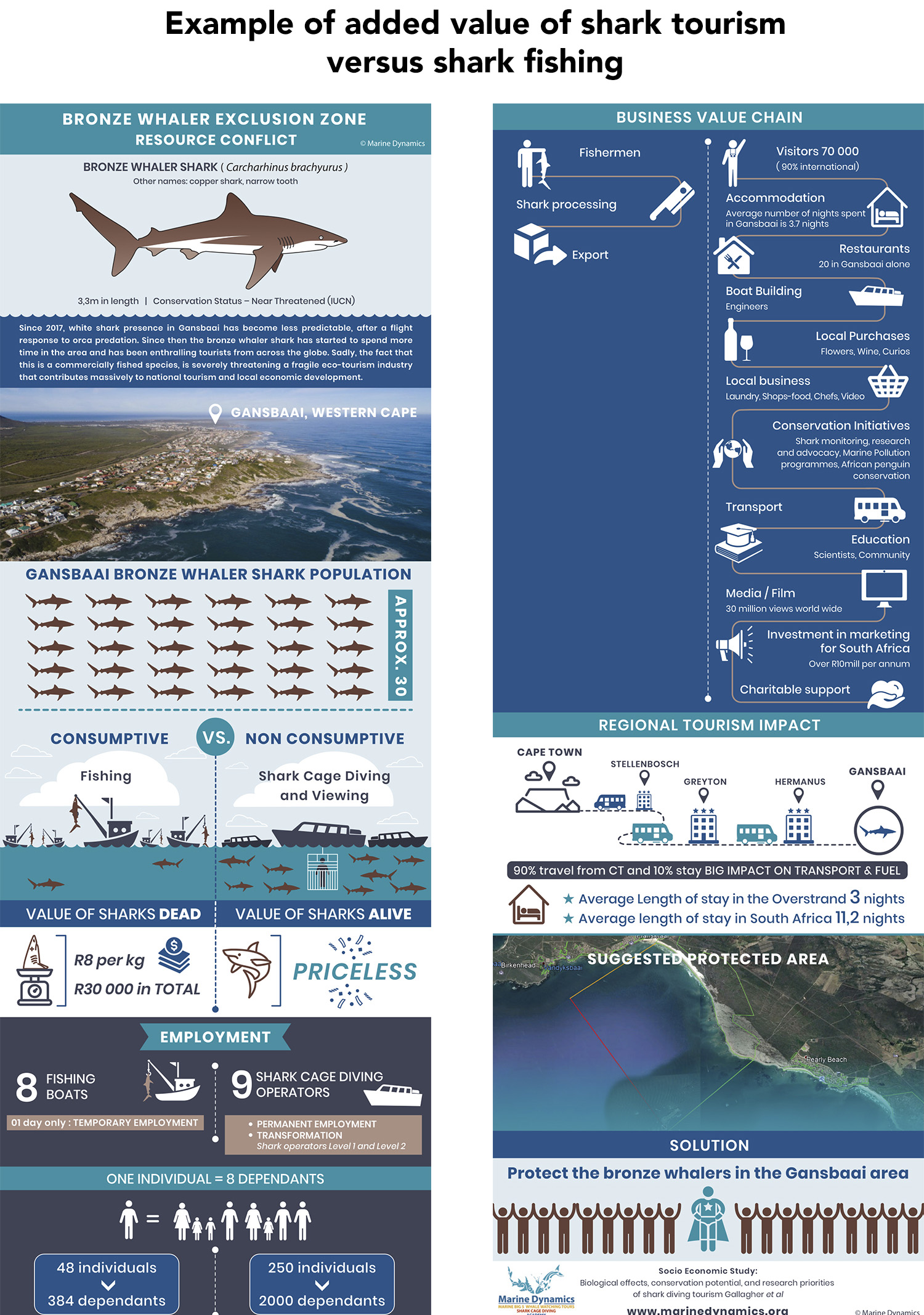 … More to come